1. All passengers must abide by posted rules or other rules determined appropriate by the driver during any circumstances that may arise.
2. All passengers must wear seatbelt at all times during the drive.
3. Passengers must be courteous and respectful at all times. Passengers who become unruly may be reported to Security and/or Command and may be banned from future use.
4. Passengers must present valid ID when getting in the Shuttle.
5. All passengers must sign in.
6. Passengers must be in the designated areas within the housing complex for pick-up, and will be dropped off at the same location; no exceptions will be made.
7. If any passenger throws up while in the shuttle, all rides will cease until it is properly cleaned.
8. Any passenger that damages or throws up in the shuttle is responsible for all cleaning and/or repairs necessary.
*No passengers under the age of 18 are allowed.
Approved Pick-Up/Drop-Off Locations
The Captain's Club
Oak Tree Apartments Leasing Office
Hunter's Cove Leasing Office
Paulson Falls Playground
Hawks Landing Apartments Leasing Office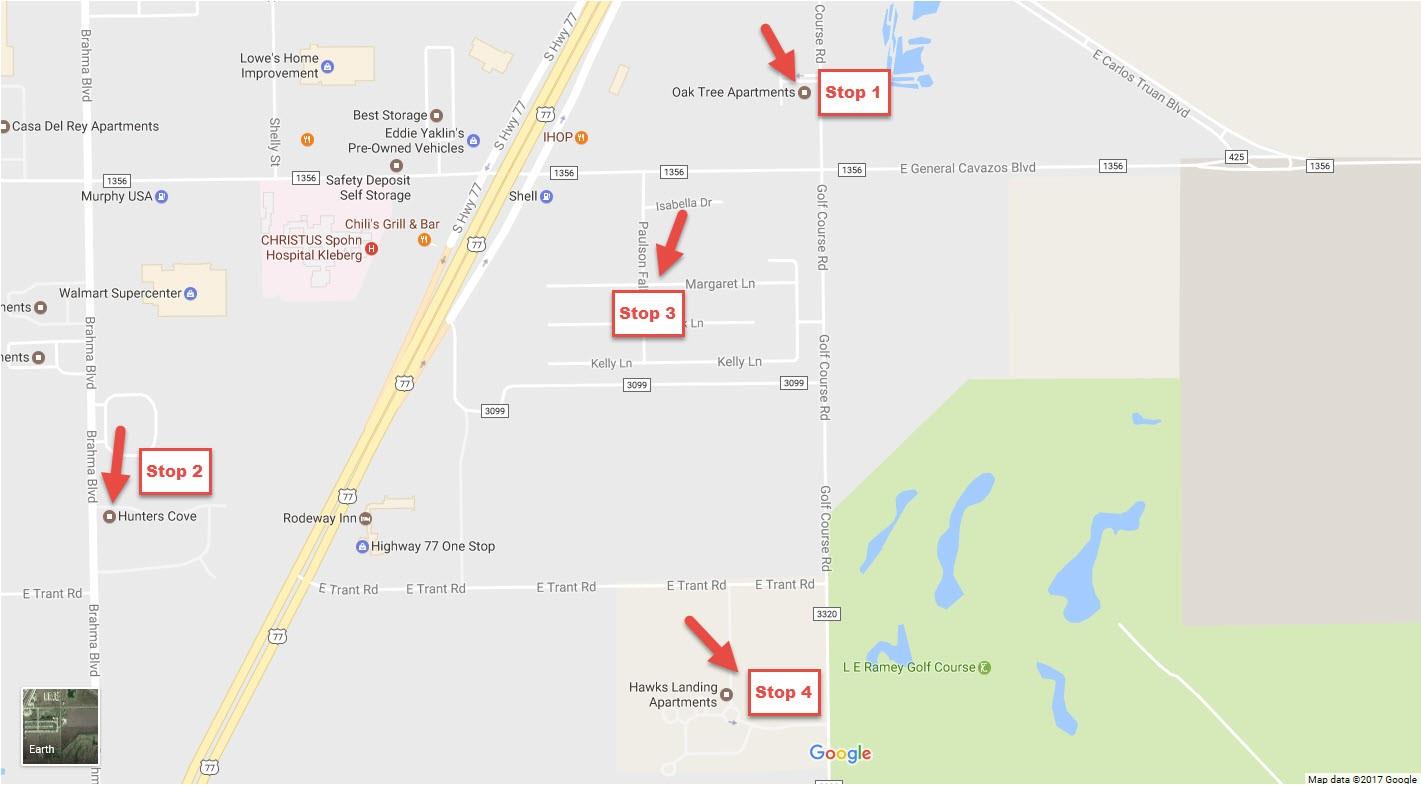 Pick-Ups
Patrons will need to be at one of the approved locations in order to be picked up and should arrive at least 5-10 minutes early to ensure they do not miss the shuttle. The shuttle driver will NOT pick up passengers from any other location in the housing complex. The pick-up loop will run on the following times and days:
Thursdays 1800-2100
Fridays 1800-2100
Wingings 1800-2200
Departure Times
On the hour - Captain's Club
10 minutes past the hour - Oak Tree Leasing Office
20 minutes past the hour - Hunter's Cove Leasing Office
30 minutes past the hour - Captain's Club
40 minutes past the hour - Paulson Falls Playground
50 minutes past the hour - Hawks Landing Leasing Office
Drop Offs
At the specified times, the pick-up loop will end and drop-offs will be provided to the approved locations. The shuttle driver will NOT drop off patrons at multiple locations within one complex; drop-offs will only occur at the designated location. Drop-off trips will begin leaving the club at the following times on an "as-needed" basis and will continue until closing.
Thursdays 2100-2200
Fridays 2200-2300
Wingings 2300-0200